John C. Darrow (Dad)

Most importantly, I am a Christian, a follower of Jesus Christ. I am married to Zora, with eight kids (three still living at home with us), and am active in Garden Park Mennonite Brethren Church (former Trustee Chair, former teacher), several nonprofit groups, writing, human rights, peace activism (Steering and Program Committees for 1990 Christian Peacemaker Teams international conference), and pro-life activism (Webmaster, former Director, and Past State President of Colorado Right to Life).
I worked at Mountain Bell/U S WEST/MediaOne/Qwest for 28.5 years as a Software Engineer/DBA/web developer. This involved lots of Odds & Ends, the most recent being Vantive client-server development tools, UNIX shell programming, ORACLE & Sybase applications development, Internet, PC assistance, Computer Virus background, Powerbuilder, Dreamweaver, PhotoShop, HTML, etc.
Due to various medical conditions, I'm unable to work regularly, but doing some intermittent volunteer work as I'm able.
---
John's Facebook
John's Facebook sweepstakes Page
Click here to see my resume.
Click here to see my current medical and Social Security status.
Click here for an amusing picture (26k jpeg).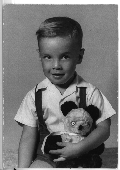 John as a toddler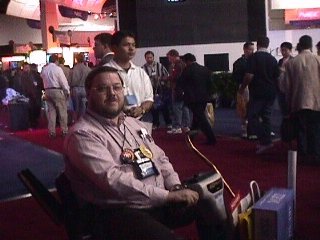 John - Comdex November 1997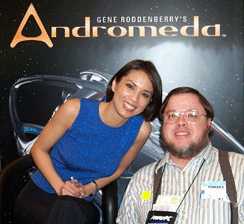 Andromeda and John - November 2000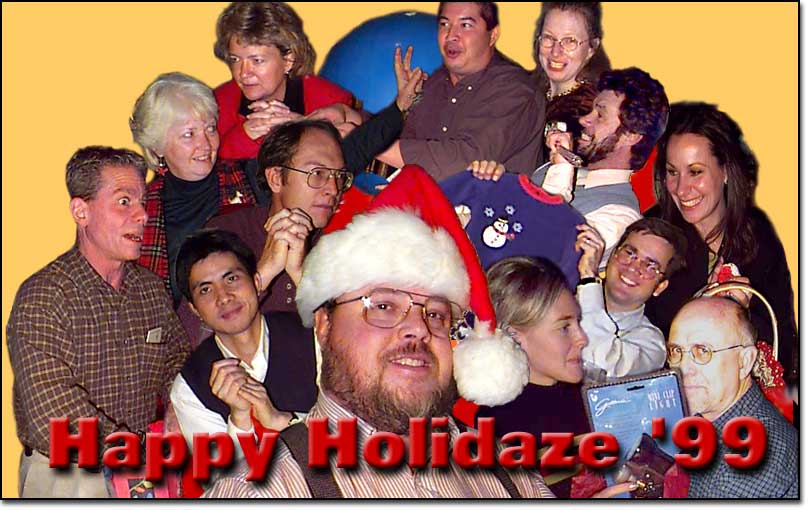 John and his coworkers, Christmas 1999
Front row - Jim McCroskey, Jianqiang Li, John Darrow, Jenny Goodwin, Charles Billings, Tom Breeden
Second row - Amy Collie, Kurt Love, Richard Ford, Tracy Corwin
Top Row - Tammy O'Keefe, Doug Hoppes, Joan Hanlon
(Where is Linda Johnson?)