Debbie's Page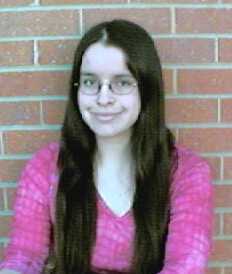 Debbie
Update (2003): Time flies. Like a banana .... or something like that.
Wow, I'm more than halfway through my first year at Tabor College, a teeny-tiny (1/100 of the size of my friend Lee's school, UT-Austin) Mennonite Brethren college in Hillsboro, KS (About an hour north of Wichita, for any of y'all who like maps). I love it out there! I miss the mountains, but sunsets and thunderstorms are beautiful. Kansas is also a lot colder, with the wind and humidity. I enjoy the Denver sunshine when I'm home on breaks...
Let's see, what do I do out at Tabor? Watch a lot of movies. :-) Oh, I suppose you're interested in the academic side of things...The plan right now is to major in biology(with maybe a double major in Bible or psychology) with the intent of being a high school teacher. Ironically, I am taking no biology classes this year. Ponder that one awhile. Instead, I fill my days with general ed stuff, beginning teacher classes, and college physics. It makes my head hurt. ;-)
In my spare time, I've been hanging out Sundays at Parkview MB where they occasionally let me sing. I work in the Caf most nights, where my job is to tease my fellow workers and make a fool of myself by spilling and/or breaking things. I write and copyedit for the Tabor View. I do CHUMS at the local middle school, where I ended up paired with two sixth-grade boys. I'm part of a D-Group, where we are studying the book "Lady in Waiting" when we're not too busy talking about the rest of our lives. On Wednesday nights I'm part of the SP&D prayer team, before we rock the Historic church with praise and worship until late. I think that's about it. Did I mention I watch a lot of movies? ;-)


When home in Denver, I am also involved in the work and ministries of Garden Park Mennonite Brethren Church. I am a born-again, baptized believer in Jesus Christ, my King and Savior. To learn more about His love and ministry to me and others, please feel free to contact me or click here. To learn more about the Bible and other topics of interest, visit the Bible Site. Our goal at Garden Park is to further His Kingdom and proclaim His glory until He returns. Our gym houses the food and clothing banks of Community Ministries, a coalition of Denver area churches, and a counseling center for Youth For Christ. I help with the children and youth group, and sing with the worship team when I'm home.
Email me (Debbie)!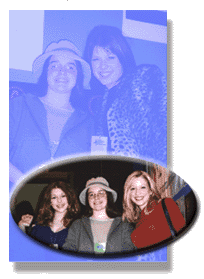 Debbie in Hollywood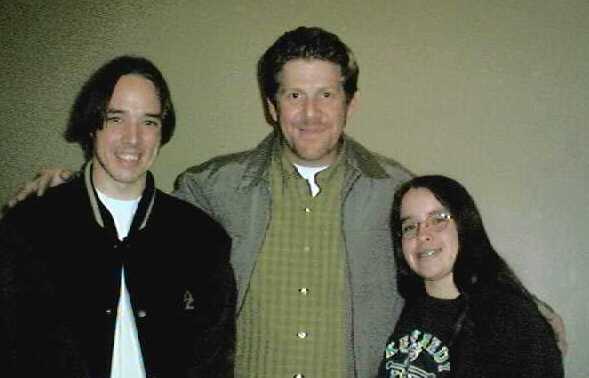 Tom Darrow, Geoff Moore, Debbie Darrow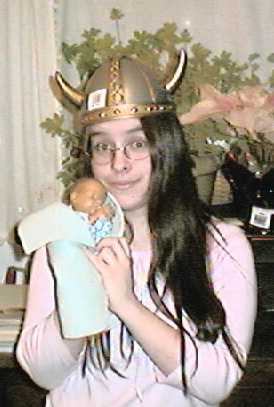 Debbie as a Viking momma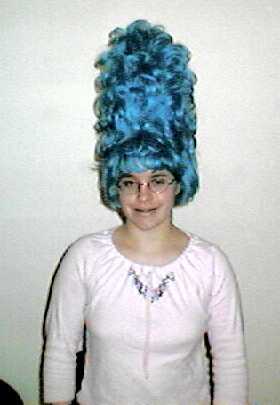 Debbie when she was taller
"Blast from the past...Debbie takes a while to update things, so read about her as a junior in high school..."