One of my favorite activities is Mathematics, Engineering, and Science Achievement. I am the President of the MESA Club at my school, working with teacher sponsors Judy Williams and Kevin Lindauer (Note of interest-check out the Ballad on my poetry page). This year we participated in the Jack-O-Launch competition, taking second place with our pumpkin catapult. We have also competed in the Science Bowl competition. We are currently working on the many diverse events of Science Olympiad, where we will be competing at the State Competition in April.

My all-time favorite and most valuable activity is Key Club. Key Club International is the world's largest youth service organization, with over 200,000 members in 20 countries. It is a part of the Kiwanis Family, which sponsors service clubs for all ages, elementary school and beyond. I am a member of the Kennedy Key Club, sponsored by the Southwest Denver Kiwanis Club. Our service projects include tutoring at Gust Elementary, walking dogs at the Englewood Humane Society, and sorting and serving food at the Denver Rescue Mission. I am also currently serving my third term as a Key Club Lt. Governor for the Rocky Mountain District. As Lt. Governor, I advise and keep informed the presidents of East, George Washington, Heritage, Kennedy, and Littleton High School Key Clubs. I also am a member of the RMD Board, where I work with the RMD Governor, Secretary, Treasurer, Bulletin Editor, Convention Chair, Technology Chair, and other Lt. Governors, all elected or appointed from clubs in Colorado, Wyoming, and the panhandle of Nebraska. We serve on committees, make important decisions, communicate with both the club and international levels of Key Club, and plan the District Convention (we just celebrated our 50th) and other events. Key Club is my passion, as I love to meet new people, but more importantly, serve others in everything I do.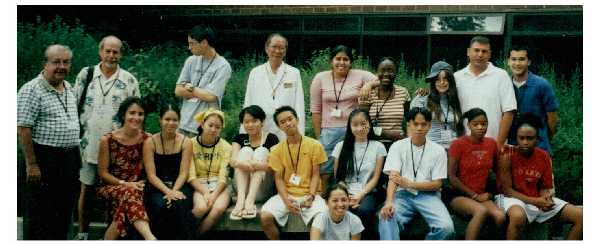 This summer I will be working as a mentor in a program called Denver PREP at the Auraria Campus in Downtown Denver. The free program is a three year Pre-freshman Engineering Program that caters to motivated low-income and minority students. The program begins the summer before the student's freshman year, and over three summers exposes them to professional opportunities in math, science and engineering while preparing them for college success. The program's course of studies includes probability and statistics, engineering, logic, problem solving, physics, and study skills. It is modeled after the Texas PREP program. I successfully completed the program in August of 2001. For more information about the Denver PREP program, contact Dr. James Weber, Director, at 303-556-2461 or jim.weber@ccd.cccoes.edu.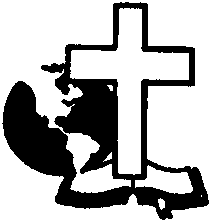 I am also involved in the work and ministries of Garden Park Mennonite Brethren Church. I am a born-again, baptized believer in Jesus Christ, my King and Savior. To learn more about His love and ministry to me and others, please feel free to contact me or click here. To learn more about the Bible and other topics of interest, visit the Bible Site. Our goal at Garden Park is to further His Kingdom and proclaim His glory until He returns. We are currently remodeling our gym to house the food and clothing banks of Community Ministries, a coalition of Denver area churches, and a counseling center for Youth For Christ. I serve as a Sunday School teacher for the pre-schoolers and occasional Children's Church worker. I also sing on Sunday mornings on the Worship Team and at the top of my lungs while I clean as janitor (It takes a lot to be heard over the vacuum).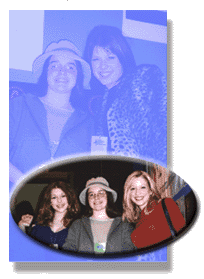 Debbie in Hollywood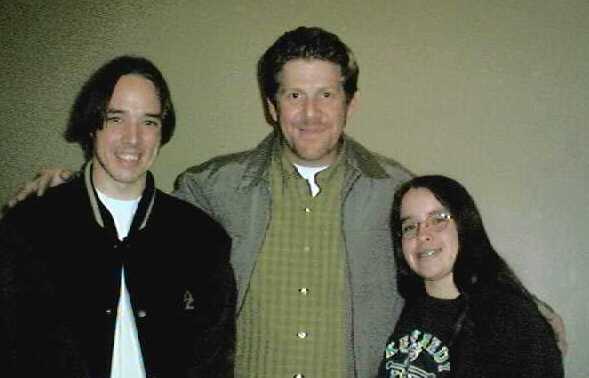 Tom Darrow, Geoff Moore, Debbie Darrow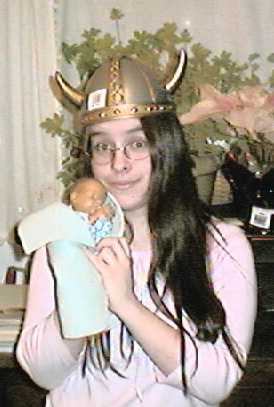 Debbie as a Viking momma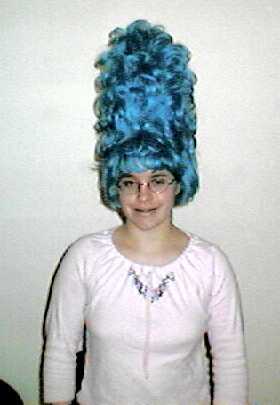 Debbie when she was taller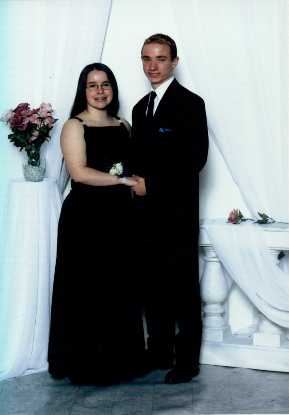 Debbie with Tim Lougheed at Prom, 2002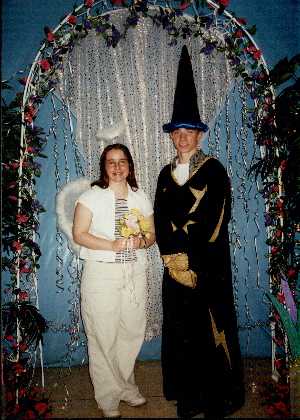 Another picture - Debbie with Tim Lougheed at Prom, 2002